Find a Piece of History at Our Rug Store in Atlanta, GA
When you walk through our rug store in Atlanta, GA, you'll find more than fabulous fibers and hand-woven creations. Arrayed in colorful collections are our Persian and Oriental options. Stunning, comfortable, and luxurious, these products are part of a timeless legacy that stretches back to the times of ancient empires. Shop with us to take home a piece of history that also looks great and embodies quality craftsmanship.
Though the exact history behind these rugs is expansive and diverse, there are a few key facts to know before you shop. The first has to do with the difference between Persian and Oriental products. While both are typically hand-woven and feature similarly intricate patterns, the key difference comes from their origins.
Persian Rugs – Typically created in the Middle East, these rugs are the continuation of a centuries-long story of prosperity and power in the Persian Sassanid Empire. Known in the ancient world for their wealth and skill, artisans in this regional superpower made rugs for the courts of the most prominent households long before the first rug store in Atlanta, GA, was ever envisioned. Today, the term is used to signify that the carpets are specifically from Iran.
Oriental – Originating in China, these rugs have a similar reputation for luxury and quality because of their association with the most powerful and wealthy people in one of the largest and wealthiest empires of its time. Many of the Oriental rugs that are offered today are made in what is known as the "rug belt." This area stretches from Morocco and across North Africa into Central Asia and India.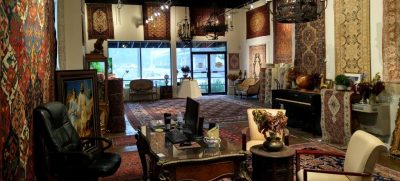 Both are available at our rug store in Atlanta, GA. Please peruse our selection today and enjoy the same style, resilience, and unique appeal that attracted ancient people to rugs much like ours.
Visit the Amiri Rug Gallery today to see what kind of great selections we have in stock today. When you come to our location, you will be greeted by a knowledgeable specialist who will be able to assist you with your needs. Furthermore, our business provides rug cleaning, repair, and restoration services.