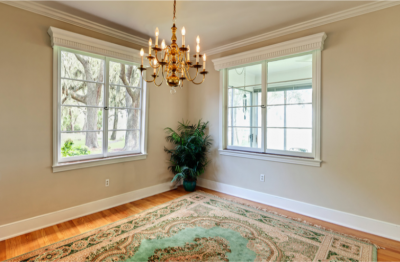 Few décor options lend the same level of visual interest to a room as antique rugs in Atlanta. These stunning creations feature hand-woven quality and unique style that instantly stand out in any space. They can complete a classically-decorated area or temper more modern interior designs with a little extra character, and each one comes with a story. Your part in it is just the latest chapter.
Of course, your ability to find the right rug depends significantly on how much you know about the industry. Since these pieces aren't exactly available at the local big-box retailer, it's vital to approach galleries with enough knowledge to make sure you're getting a good deal. Here are some of our top tips for both first-time and veteran antique rug shoppers:
Know Your Seller – A reputable gallery should have a good reputation. Trust experienced professionals who have the industry connections and in-depth knowledge to find great pieces and price them fairly.
Understand Your Space – The most stunning rug in the world might not look right in your room if any of your key design features clash. Remember to shop for your own taste, not just what's popular or eye-catching at the gallery.
Plan for Your Future – No matter how well you care for your antique, there's always a possibility of future damage. Many of the best sellers in today's market also offer repairs and restoration, which is a great sign for any buyer.