After your household ends quarantine, you'll want to clean your home thoroughly. While wiping down surfaces and airing out rooms are obvious things to do, don't neglect what lies beneath your feet: your rugs and flooring. Fortunately, you can get professional rug cleaning in Atlanta, GA, to remove stains, bacteria, and more.
Why You Need Professional Upkeep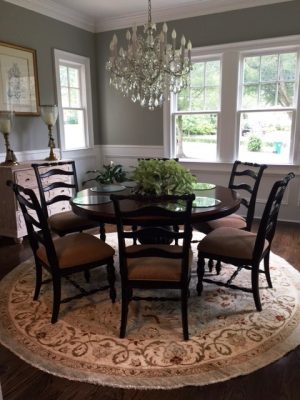 While rugs are designed to last, they can be damaged by lack of maintenance and improper cleaning methods. To protect the beauty and value of your piece, bring it to experienced professionals for cleaning.
Whether your rug is a delicate antique or a recent investment, veteran rug cleaners are your best bet for removing stains, eliminating odors, and fixing fraying. They will cleanse your carpet of all dirt, dust, and debris, while also dispelling harmful bacteria. Furthermore, this maintenance will extend the lifetime of your item.
Typically, experts recommend you get professional rug cleaning done every three years. However, that guideline assumes average conditions. With everyone staying home more due to the COVID-19 pandemic, your area rugs are likely seeing more use than average. That's why we recommend you add your rug to your cleaning to-do list once your household ends quarantine.